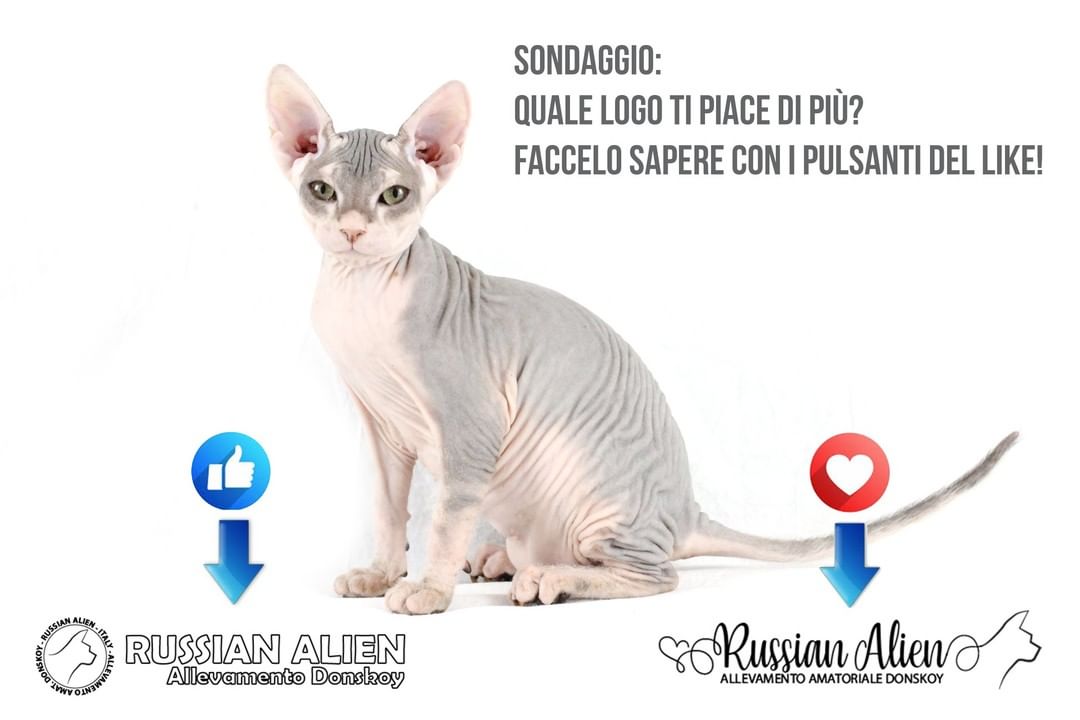 SONDAGGIO! Vogliamo migliorare il logo e chiediamo la vostra opinione!
Andate sulla nostra pagina facebook e indicateci quale preferite con il like del pollice o del cuore! Buon Voto!
SURVEY! We would like to update our current logo and are asking for your opinion! go on our facebook page and show your choice with the thumb or heart like's icon! Have a goot voting!
#russianaliendonsphynx #russianalien #donskoyitalia #donskoyinitaly #donskoysphynx #sphynx #gatto #gattonudo #sphynxonsale #cattery #allevamento #allevamentodonsphynx #cuccioli #cucciolidisponibili #donskoy #donsphynx #donsphynxcattery #gattinudi #kittens #kittensavailable #russianalien #catbreedring #catsofinstagram #sphynxcattery #allevamentodisphynx

Guarda il post originale sul nostro canale Instragram Russian.Alien.Don.Sphynx